iLink Home is the hardware component of the iLink Technology system. For iLink Home, the standard installation package includes the hardware needed to connect each home to the staff support, care, and attention needed. Each standard installation is customized to best support individuals, in-home caregivers, and your agency.
Each standard iLink Home installation includes: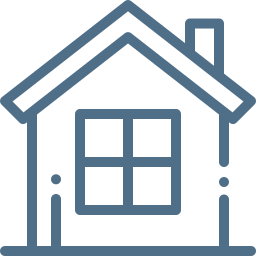 Provides power and technology support for the iLink Home equipment; Installed at the point of internet connection
Installed as needed, depending on the home layout; Enables delivery of support to any room in the home
Installed on each floor and connected to a base or satellite station; allows for two-way communication with the home and remote support professionals
Covers all common areas of the home; iLink offers a variety of camera configurations to provide your preferred level of privacy
Allows remote support professionals to remotely turn the stove on or off; the level of assistance is individualized
Installed on all exterior doors; redundancies are built-in to provide additional security Used for bathroom and kitchen support; the level of assistance is individualized
Serves as the support hub for delivering remote care by on-demand staff, managers, or clinical providers
* The standard iLink Home install is fully customizable to suit a variety of privacy needs. iLink offers systems with no cameras, systems with exterior cameras only, and systems with exterior cameras plus interior cameras that include added privacy settings.
iLink Assist is the cloud-based software that makes iLink's smart technology useful. iLink Assist works hard behind the scenes to monitor and analyze all of the iLink home sensors for increased safety and security of the consumers. iLink Assist provides a balance between privacy, support, and safety by filtering out customer-defined issues that do not require support, and alerts remote support professionals to only check-in on any needs defined as "requiring support."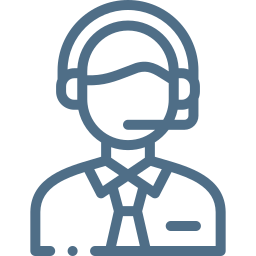 For example, iLink Assist can alert staff to offer cooking support to a client by remotely turning their stove on or off and monitoring the wattage while they cook. ‬If a client opens a door at an unusual time of night or if a support button is pressed, iLink is notified to follow up.
iLink Assist communicates and connects important needs to remote ‬professionals and on-site caregivers. ‬Once iLink Assist transmits an alert‭, ‬the remote support professional responds to the request‭.‬
Supercharge my iLink System
For Care Providers, iLink is perfectly happy to sell you an infrastructure that will make a difference. However, in our experience, bolting new technology onto traditional service models isn't enough to fully revolutionize your agency. To get the most out of your iLink system, you need to design your service offerings based on what's possible with next generation technology. 
iLink's change partner is GoodLife U, which can help you pivot from tradition to other service approaches that can help you make a meaningful difference. Prior to implementing iLink, it's a good idea to review your site and systems to consider strategic changes that will get the most out of what it has to offer. It can feel overwhelming to consider changing your service models. That's why GoodLife U has developed systems and processes to help Agencies through every stage of their transitions. Curious about how GoodLife U can help supercharge an iLink Technologies system?